The Arrell Family Foundation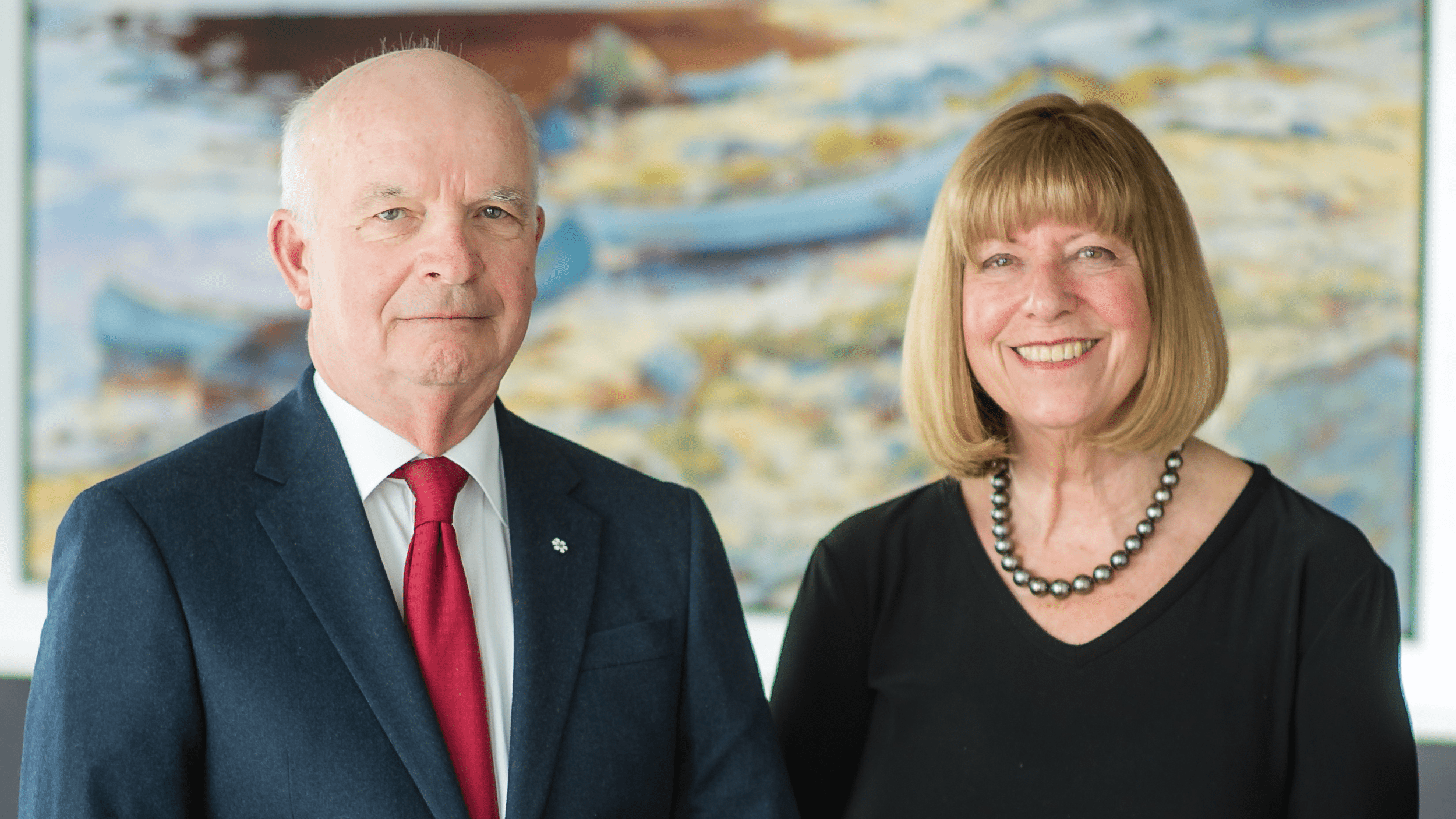 Transforming the global food economy and further elevating Canada's leading role within that economy are the goals of a $20-million donation from the Arrell Family Foundation – the largest single donation in the history of the University of Guelph. The donation, which will be matched by the University, will support the establishment of the Arrell Food Institute. Through this gift, the Arrell Family Foundation aims to connect individuals and organizations working to address the defining challenge of our time: food security, safety and sustainability.
Supporting Food Leadership
Part of the gift will fund the position of director of the Arrell Food Institute, as well as three named Arrell Chairs, to be selected from top ranked international experts in the field. Prof. Evan Fraser, Canada Research Chair in Global Food Security, has recently been appointed to the position of director of the Institute. Collaborating with colleagues across the University and around the world, these researchers will develop externally funded research programs with the aim to influence policy, practice and behaviour locally, nationally and internationally.
Scholarships
In addition, $7.5 million of this gift will support new Arrell Scholarships, which will award $50,000 per year to individual graduate students in the field of food studies.
International Conference
The gift will also establish a prestigious Annual Conference to showcase innovative global research in food studies. The conference will be a two-day event featuring speakers from around the world, workshops, and opportunities for engagement with industry.
Research Innovation
Also funded by this gift, the Arrell Global Food Innovation Awards will become the world's most prestigious annual prize recognizing globally competitive excellence in research in the area of food studies. The winners of these premier awards will be showcased at the annual conference.
The Arrell Family Foundation
The Arrell Family Foundation was founded by Tony and Anne Arrell in 1999. They are directors of the Foundation along with daughters Laura (managing director), Ashleigh and Nicole. The Foundation is built on the same principles that have long guided the Arrell family: to be kind and compassionate to those who are less fortunate, and to try to make a better world.
The Arrell Family Foundation supports two primary funding priorities: health care and education. The Foundation's commitment to improve global health and quality of life correlates with the University of Guelph's goals to do the same through research and teaching.
Both founders have close and longtime connections with the University. Tony met Anne (nee Taylor) on a blind date while they were students at the University. Tony received a Bachelor of Science in 1967 from the Ontario Agricultural College as well as an Honorary Doctorate from the University in 2012. Anne graduated from the Macdonald Institute in 1968 with a Bachelor of Household Science. Both have made significant contributions to the University through multiple volunteer commitments and financial support over many years.