Samuel Thevasagayam
Deputy Director Agriculture Development, Bill & Melinda Gates Foundation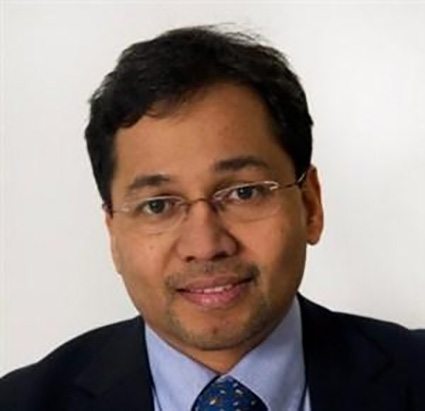 Samuel Thevasagayam is an adjudicator of the Arrell Global Food Innovation Awards.
Samuel Thevasagayam is the Deputy Director Agriculture Development, Bill & Melinda Gates Foundation, Seattle, USA.
Formerly leading the Livestock initiative within the Agriculture Development Program at the Bill & Melinda Gates Foundation, he oversaw implementation of the foundation's strategy in animal health, animal production and livestock systems. Sam joined the Foundation in 2012.
Sam started his career as a small animal clinician and lecturer at the University of Peradeniya, Sri Lanka. Then he went on to work in academic research, Pharmaceutical R&D (Veterinary and human), Business Development and not-for profit sector, living and working in four continents before joining the Gates Foundation.
Sam graduated from the faculty of Veterinary Medicine and Animal Sciences of the University of Peradeniya. Gained his PhD in veterinary virology for his research on foot-and-mouth disease virus at the Pirbright Institute, UK and holds an MBA from the University of Oxford. He is a Charted Biologist and a Fellow of the Royal Society of Biology.