New scholars join Arrell Food Institute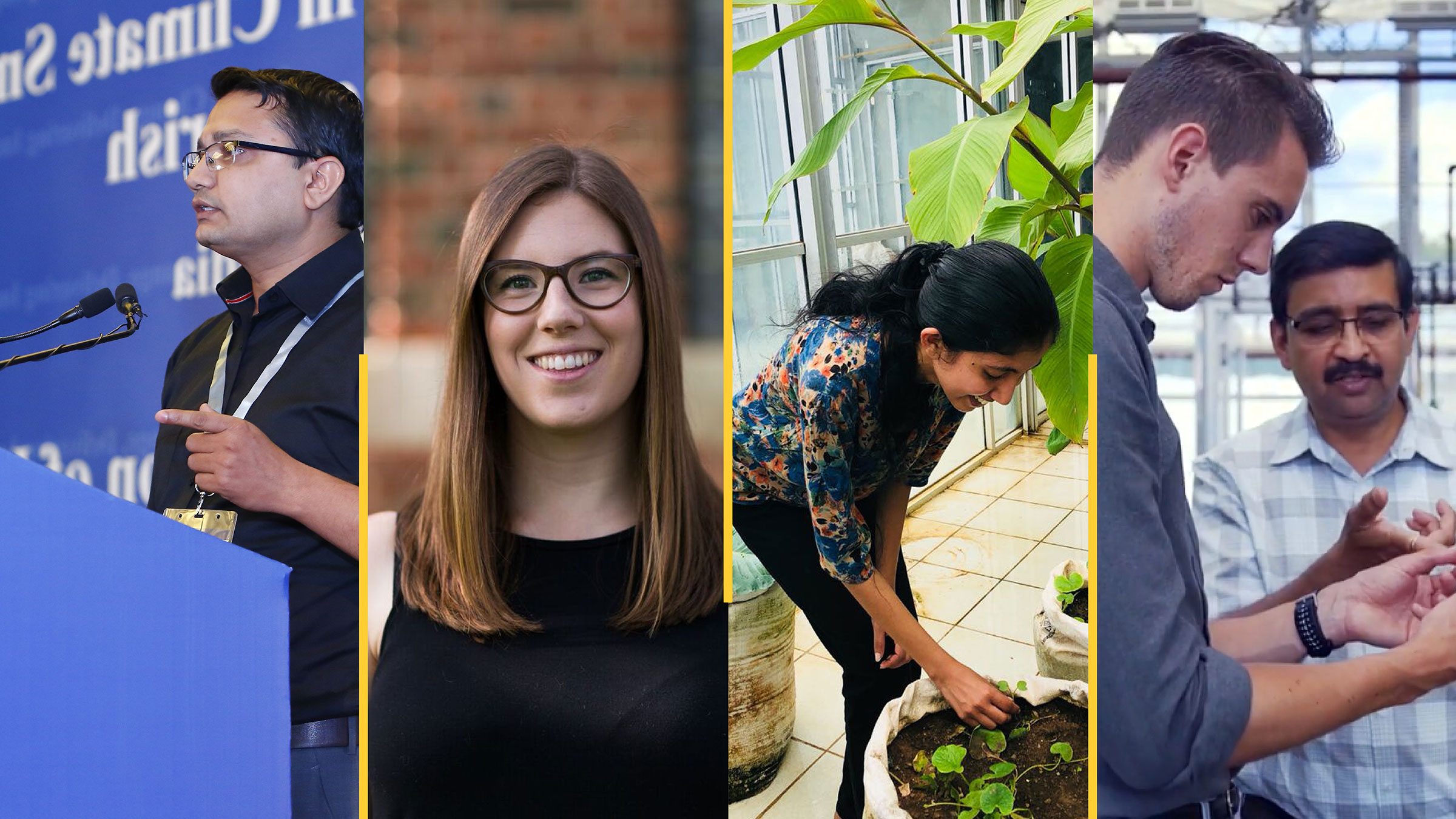 Four incoming students have each been awarded an Arrell Food Institute graduate scholarship worth $50,000 a year. Selected for their academic excellence and community engagement efforts, the scholars will participate in the Arrell Food Institute graduate program. They will begin graduate studies at the University of Guelph this year.
With two of the graduate scholars set to study business and history, Arrell  graduate scholars now represent each college at the University of Guelph.
Sujani Rathnayake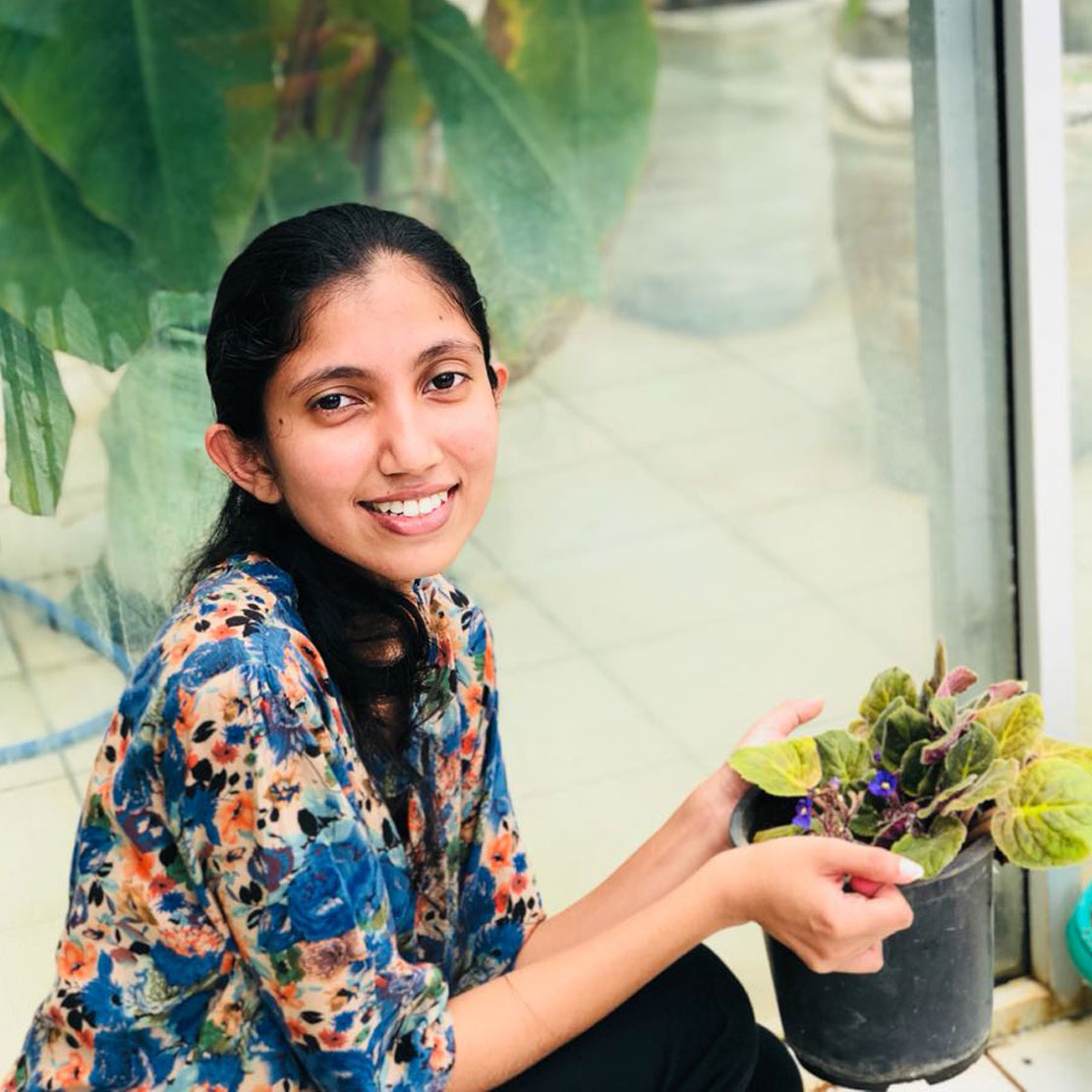 Sujani is joining Dr. Robert Hanner's lab in the Department of Integrated Biology and will begin a masters degree on the development of portable molecular tools for food authentication.
"I wish to pursue a career as a molecular food expert in authenticating commercial food products and to research on currently untraced food fraud issues and contribute directly to resolve a timely issue," says Sujani.
Sujani previously studied at the Department of Molecular Biology and Biotechnology, Faculty of Science at the University of Peradeniya in Sri Lanka.
"Coming from a nation with a diverse food culture, I have witnessed myself the possible food fraud issues and the possible impacts it has brought to the consumers and the entrepreneurs."
Andrew Nixon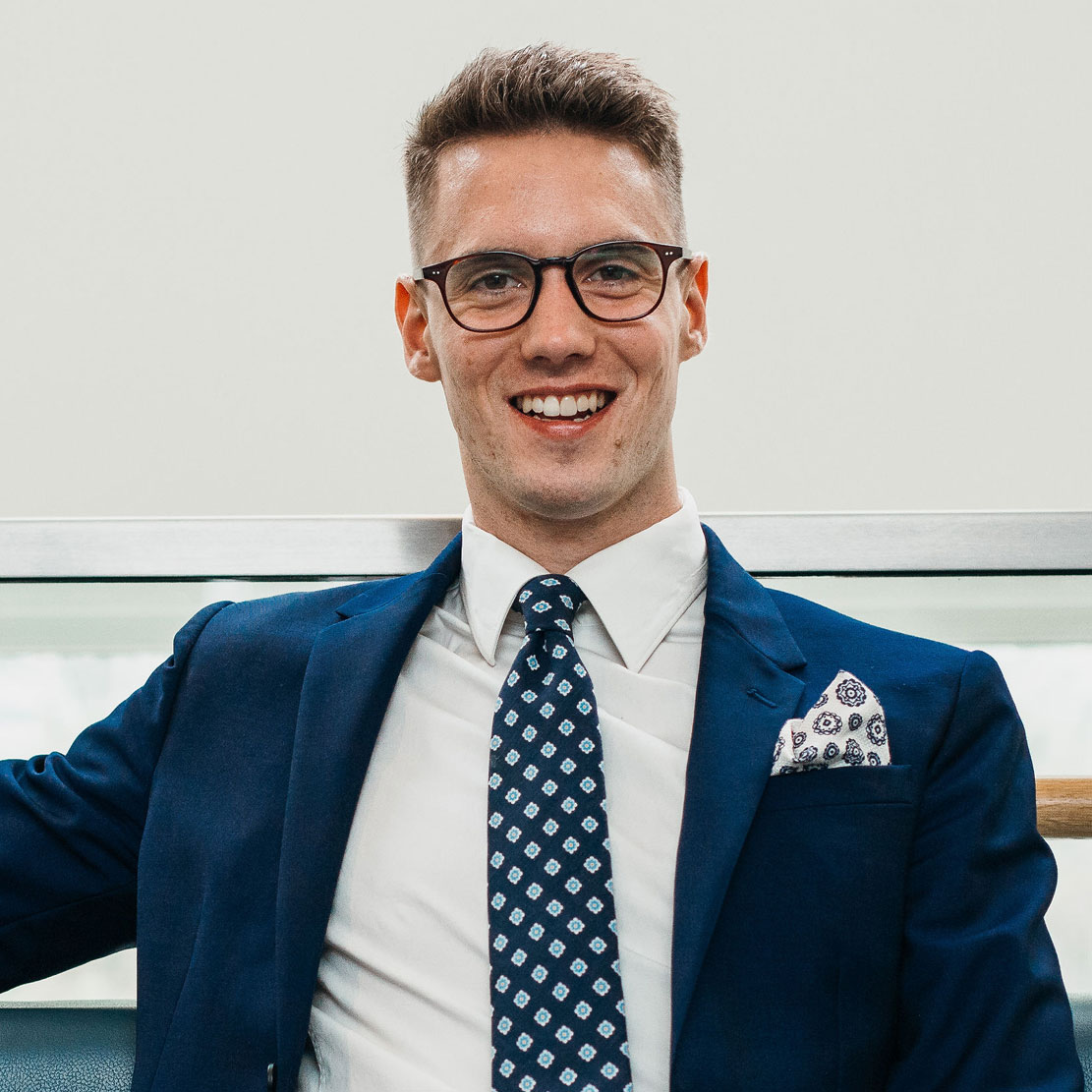 Andrew is coming to do a PhD in the School of Hospitality, Food and Tourism Management, and is the first Arrell Scholar in the Gordon S. Lang School of Business and Economics. He will work under the supervision of Dr. Simon Somogyi and will focus on how farm businesses can transition from primary processing to creating value-added branded products for international export.
"Canada can become the global leader in providing safe, trusted food and my research will help achieve this vision by helping our individual farm businesses take advantage of new technologies to improve their sustainability and traceability as they transition to value-adding and brand creation," says Andrew.
Originally from Thunder Bay, Andrew has called Guelph home since 2010 when we began his undergraduate degree in human resources management. He was an active member of the varsity cross-country and track and field teams, as well as running for Team Canada at the World Championship level on several occasions. Andrew has also worked in the agri-food industry as a management consultant for Ferrero Canada and the Ontario Hazelnut Association. He recently completed a master of arts in management in the Lang School, and was an inaugural participant in the Food from Thought research assistantship program.
"I'm excited to continue my studies at the Lang School of Business and Economics as I see an incredible opportunity to build a world-class team with Simon Somogyi and create a centre of research excellence within the School of Hospitality, Food and Tourism Management that can explore and advance the role of business in solving the issues facing our food system."
Emily Kaliel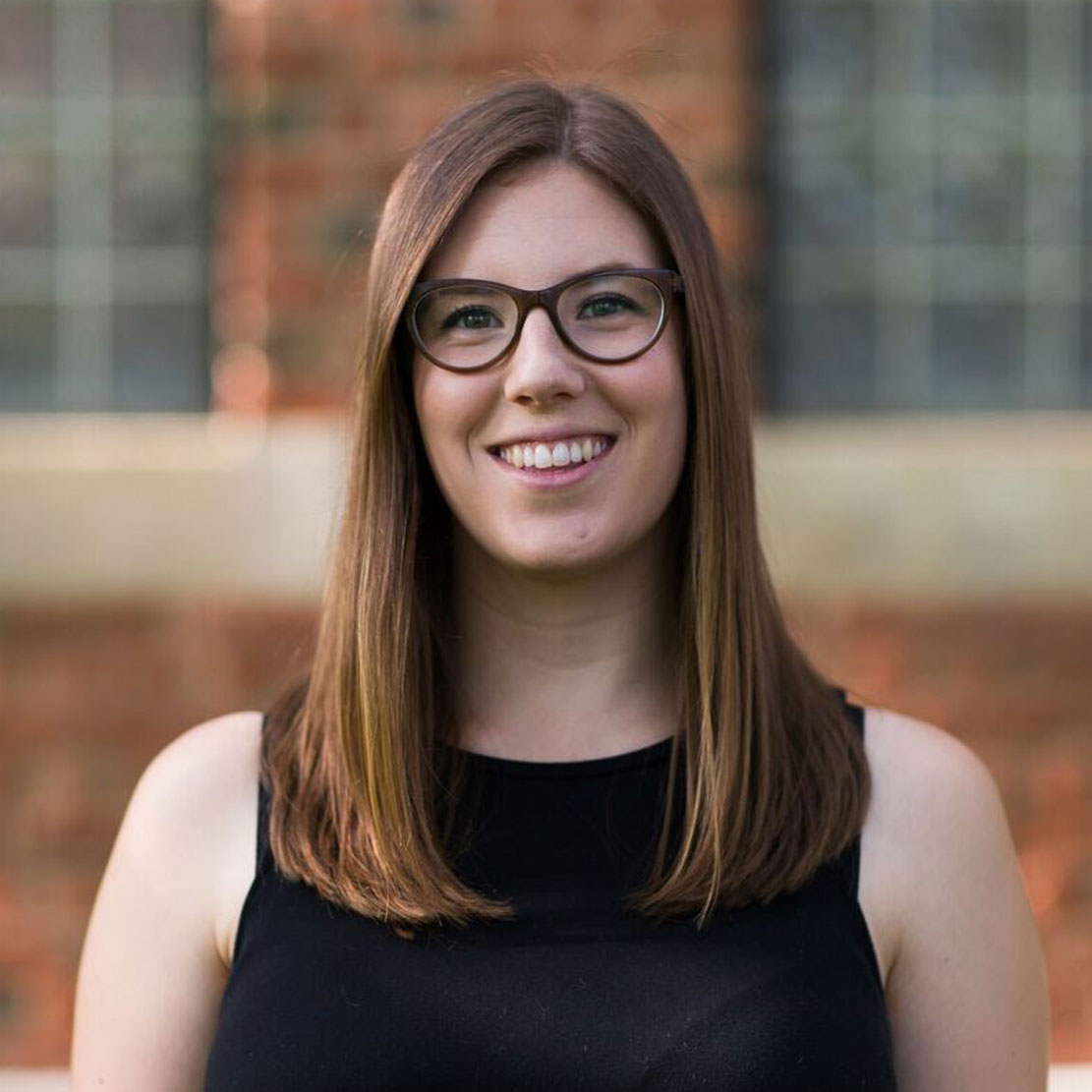 Originally hailing from Edmonton, Alberta, Emily will be joining the University of Guelph as a PhD student in the Department of History under the supervision of Dr. Catherine Carstairs. Emily earned her master of arts at the University of Saskatchewan examining public health services in rural communities, and her PhD will focus on federal and provincial nutrition programs in northern prairie communities.
"Dr. Catherine Carstairs' expertise in the history of public health and nutrition make her the ideal supervisor for my research. I hope to learn from her approach of studying long term public health programs to suss out larger themes like the changing relationship between health and citizenship in the Canadian context."
Emily plans to pursue a career in academia and is keen to participate in interdisciplinary opportunities at the university.
"The University of Guelph and Arrell Food Institute are the best possible places for me to continue to act on my belief in the importance of providing services and creating knowledge around food security that considers scientific understanding of nutrition, previously established food cultures, and material access to food."
Roshan Pudasaini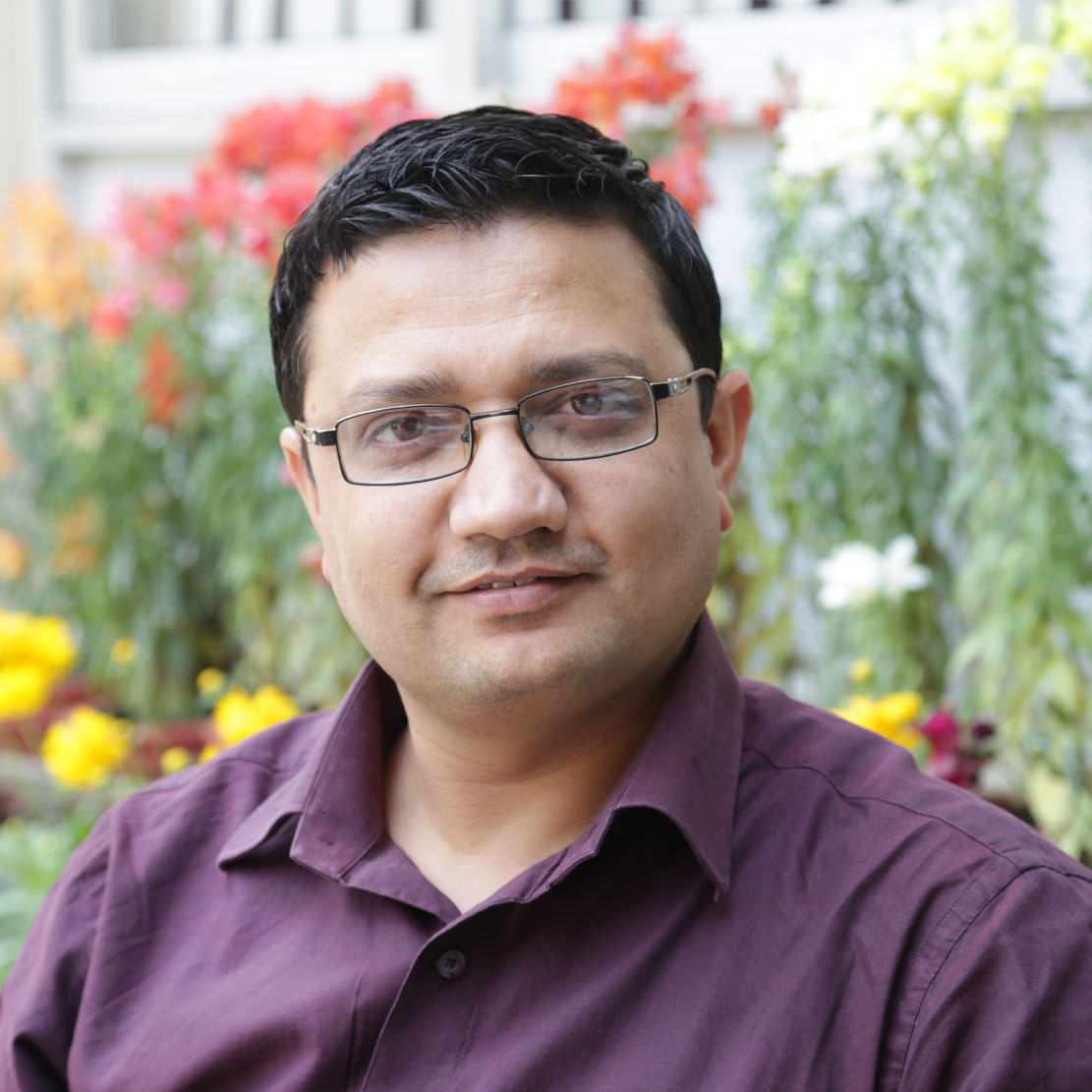 Roshan Pudasaini is joining the department of Plant Agriculture as a PhD student with Prof. Manish Raizada. Roshan earned his bachelor's and master's degrees in Agricultural Science from Thribhuvan University in his home country of Nepal, where he specialized in soil science. His PhD research will investigate complex crop rotation to help farmers increase crop yield and increase sustainability.
"I propose to test the idea of integrating drought-tolerant leguminous cover crops and African short-duration cash crops in a conventional crop rotation system. With the support of probiotic microbes, such systems can increase crop yield, suppress pathogens, improve soil health and resiliency," says Roshan.
"My research has the potential to create an avenue for more than one billion rural peoples, who belong to smallholder farms in the subtropics of Asia and Africa, to increase their production and improve resilience."
Outside of his academic career, he has worked for 10 years at Local Initiatives for Biodiversity, Research and Development (LI-BIRD), a Nepalese research NGO working in agriculture and natural resource management.