Six new scholars awarded Arrell Scholarships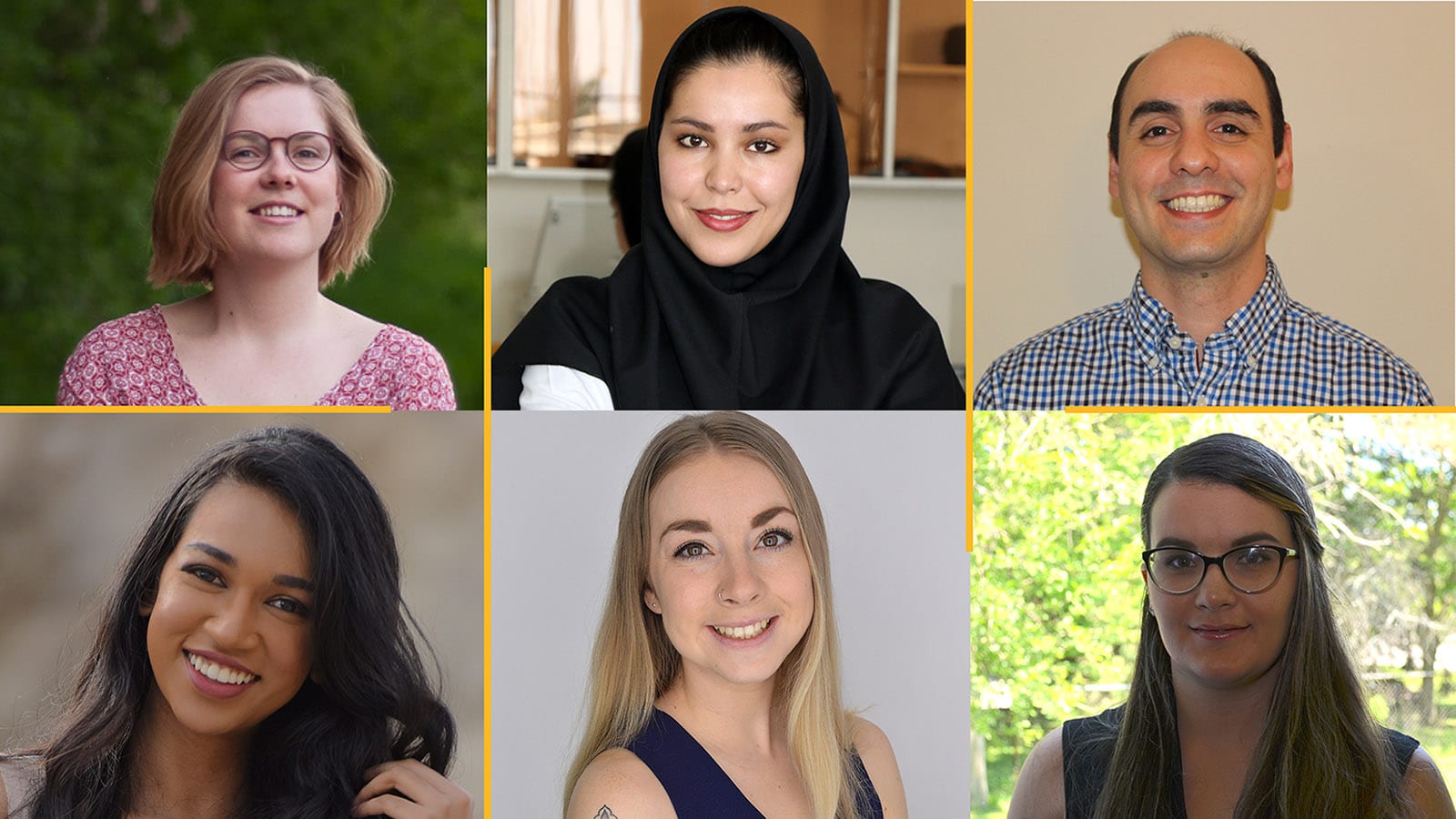 Six new scholars have earned the prestigious Arrell Scholarships this year, representing a range of agri-food expertise. The Arrell Scholars program provides $50,000 per year  to graduate students who demonstrate academic excellence as well as an effort to build a healthier, more sustainable and more just food system. As part of the scholarship each student will participate in an applied learning program where they will hone valuable leadership skills and build stronger networks in the agri-food sector.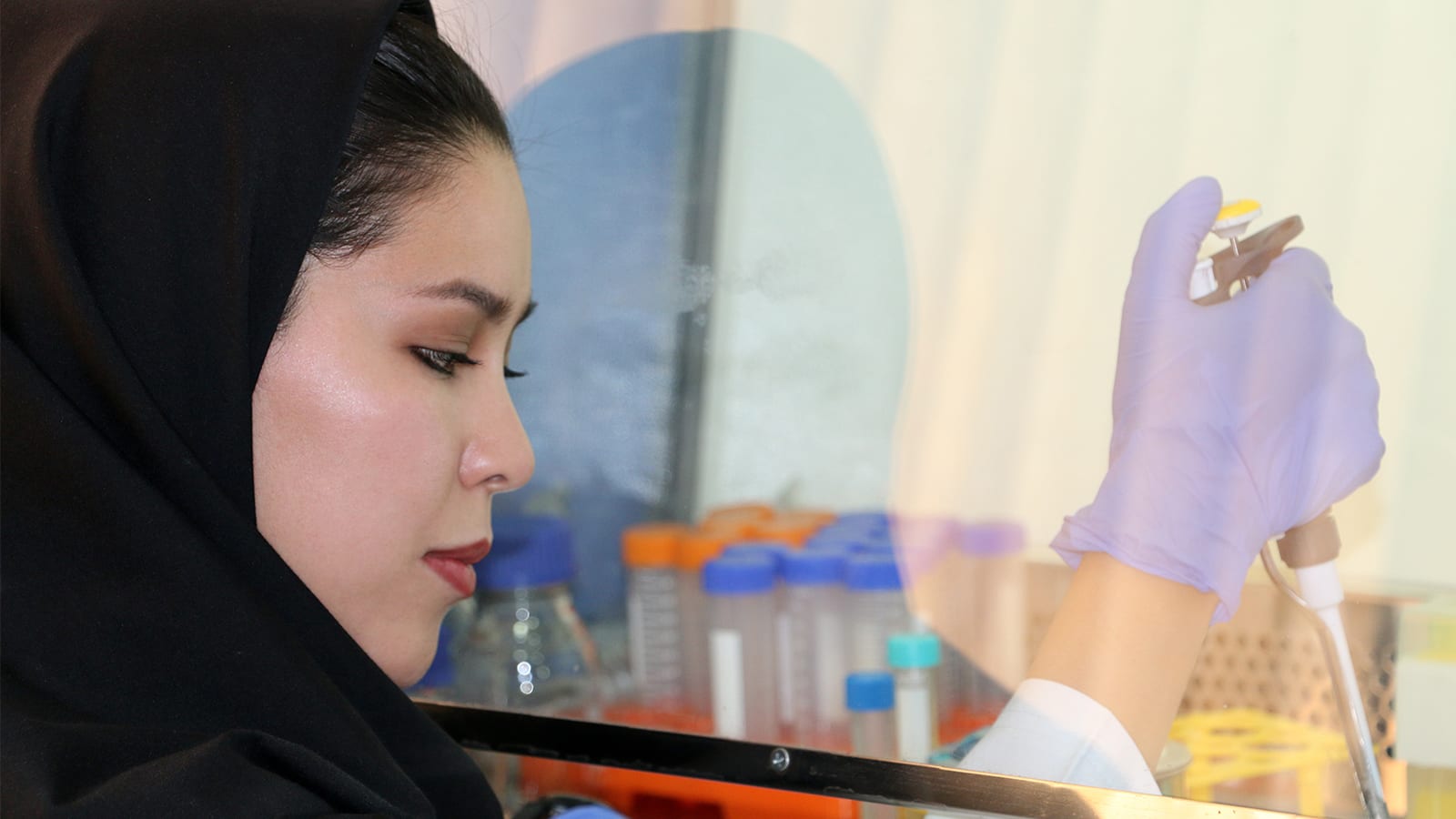 Fatemeh Fazel
Fatemeh will be working as a master's student with Dr. Shayan Sharif in the Pathobiology Department to enhance immunity against avian influenza virus in chickens, a disease with devastating impacts for both agri-food systems and human health.
"My main goal is to design novel control strategies to protect poultry industry as an important branch of the agricultural sector from this complex virus," says Fatemah. "Through effective control of avian influenza virus, we not only protect the poultry industry from huge economic loss and support the food sector, but we also protect public health and the environment from the emergence of more virulent strains and possible future pandemics."
Fatemeh Fazel's work with displaced communities motivated her to focus her graduate studies on a topic that brings food security to people around the world.
"In 2016, I joined a research team as an interviewer to study food security among Afghan refugees who were living in Iran. This project was a life-changing experience because I met people suffering from malnutrition due to lack of secure access to safe and healthful food."
Fatemeh is from Afghanistan and received her doctor of veterinary medicine degree from Ferdowsi University of Mashhad in Iran.  After graduation, she joined the Clinical Sciences Department at the Faculty of Veterinary Medicine there as a Research Associate and then the Center of Excellence in Animal Abortion and Neonatal Mortality within the same department.
"I am especially grateful to Arrell Food Institute and the University of Guelph for providing me with the financial support and vibrant research atmosphere to achieve my ambitions."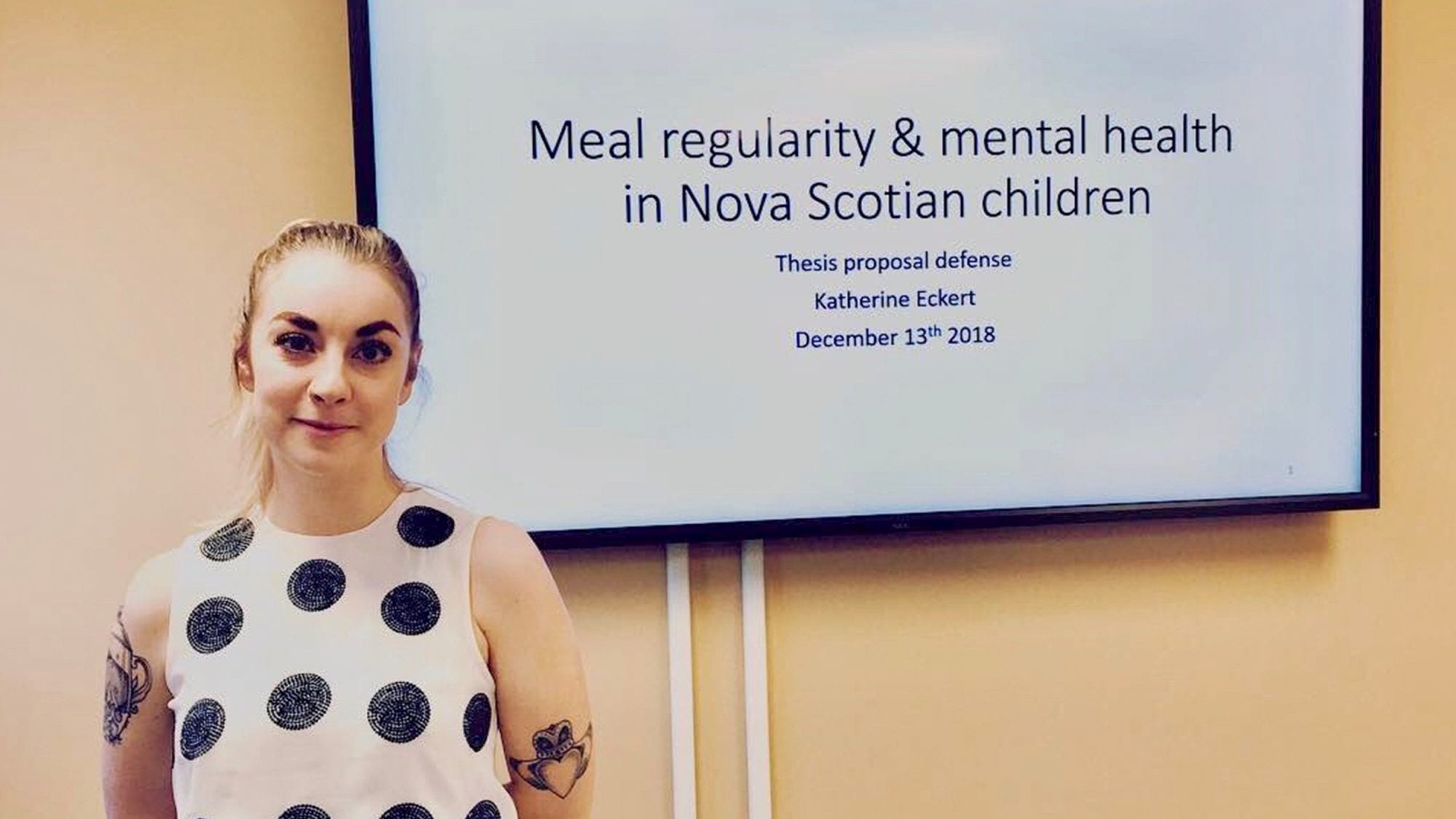 Katherine Eckert
Katherine is the first Arrell Scholar to be working within the Department of Family Relations and Applied Nutrition in the College of Social and Applied Health Sciences.  She will be working toward a PhD with Dr. Jess Haines where her research aim is to develop and test strategies that promote the consumption of plant-based foods among Canadian families with young children through the Guelph Family Health Study.
"Successful enhancement of dietary plant-based protein intake among Canadians would represent a critical advancement in supporting the vision of Arrell Food Institute for a future where people in all communities have access to safe and healthful food through sustainable food systems."
Hailing from Kippens, Newfoundland, Katherine received her BSc in Nutrition from Acadia University and her MSc in Community Health and Epidemiology from Dalhousie University in Halifax, NS.  She is currently working as a Research Assistant at the Couples & Sexual Health Lab at Dalhousie University.
"I hope to engage families with young children in this research to build effective, contextually-relevant, and evidence-based strategies and knowledge translation tools to promote the consumption of plant-based foods."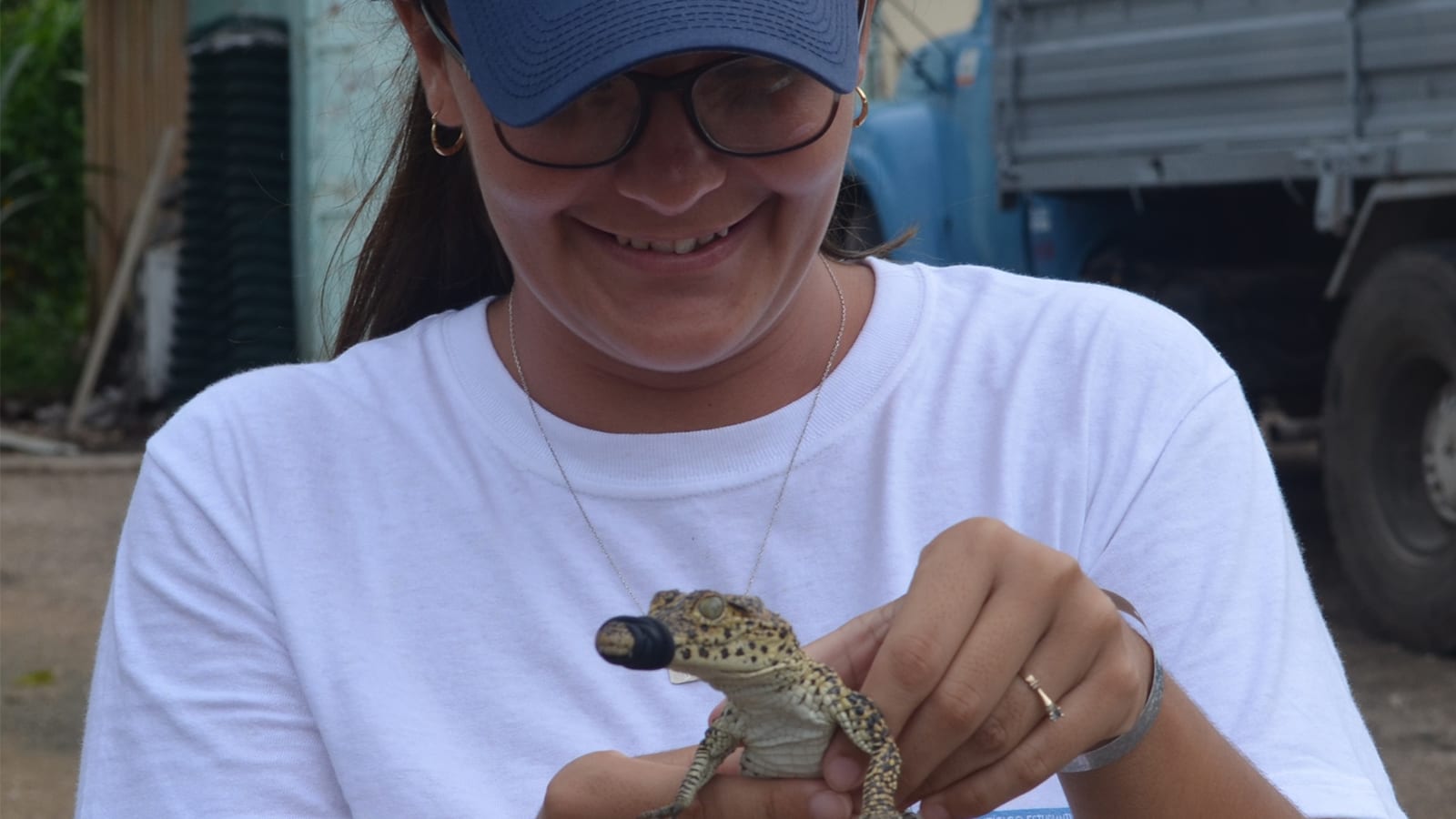 Jessica Castellanos Labarcena
Jessica will be completing her Ph.D. in the Integrative Biology Department under the supervision of Dr. Sarah Adamowicz and her research is focused on studying the distribution of insects in agri-food landscapes using bioinformatic tools.
Jessica completed a BSc with Honours in Biochemistry and Molecular Biology at the University of Havana, Cuba.  "Coming from a third-world country where sustainable agricultural practices and food security are only dreams, I am committed to contributing to a future of sustainability and innovative agri-food systems for Canada and the rest of the world."
Jessica is interested in the conservation of insect biodiversity to help promote insect-provided ecosystem services, which are key for the sustainability of modern food production.
"I am interested in studying how changes in agricultural landscapes are influencing the biodiversity of insects in Ontario, as well as the impact of management strategies in the maintenance of the agroecosystems' health using bioinformatic tools," Jessica says.  "These methods allow us to attain a deeper understanding of the interactions between agricultural management models and the diversity and composition of insect communities."
She previously received the governmental scholarship, ELAP (Emerging Leaders in the Americas Program) and completed a research stay at the Ecological and Conservation Genomics Lab at the University of British Columbia. Jessica worked on Conservation Genomics of Endangered Species projects as a Research Assistant before coming to Guelph, a nationally renowned programs in both plant and animal sciences.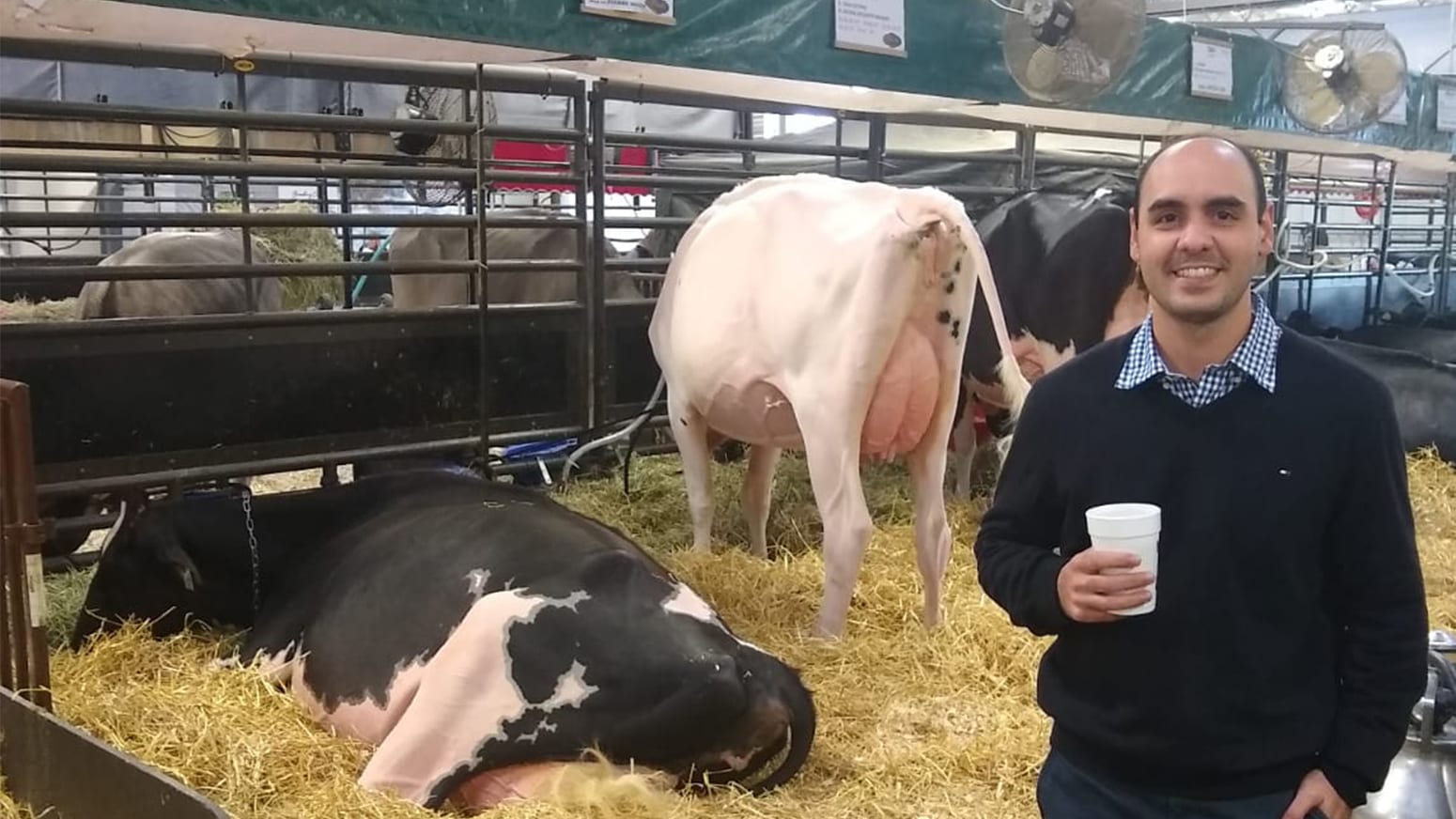 Guilherme Madureira
Guilherme will be working with Dr. Eduardo Ribeiro in the Department of Animal Bioscience on fertility in dairy cattle, through study of novel genetic traits.
Originally from the city of Sorocaba in the São Paulo state of Brazil, Guilherme received a bachelor's degree in Veterinary Medicine at the Federal University of Lavras, Brazil followed by a master's degree at the University of São Paulo. Before coming to Guelph, Guilherme was a research assistant of the Department of Dairy Science at the University of Wisconsin, where he also helped develop practical training for farm personnel to help them problems at on their farms.
"The livestock and agri-food sector in Canada and globally are facing environmental changes. Our research will translate basic science in reproductive biology to practical applications that can improve cattle production efficiency and sustainability. By studying fertility traits for genome-wide association and genetic selection, we aim to contribute to the competitiveness of food producers and the livestock industry."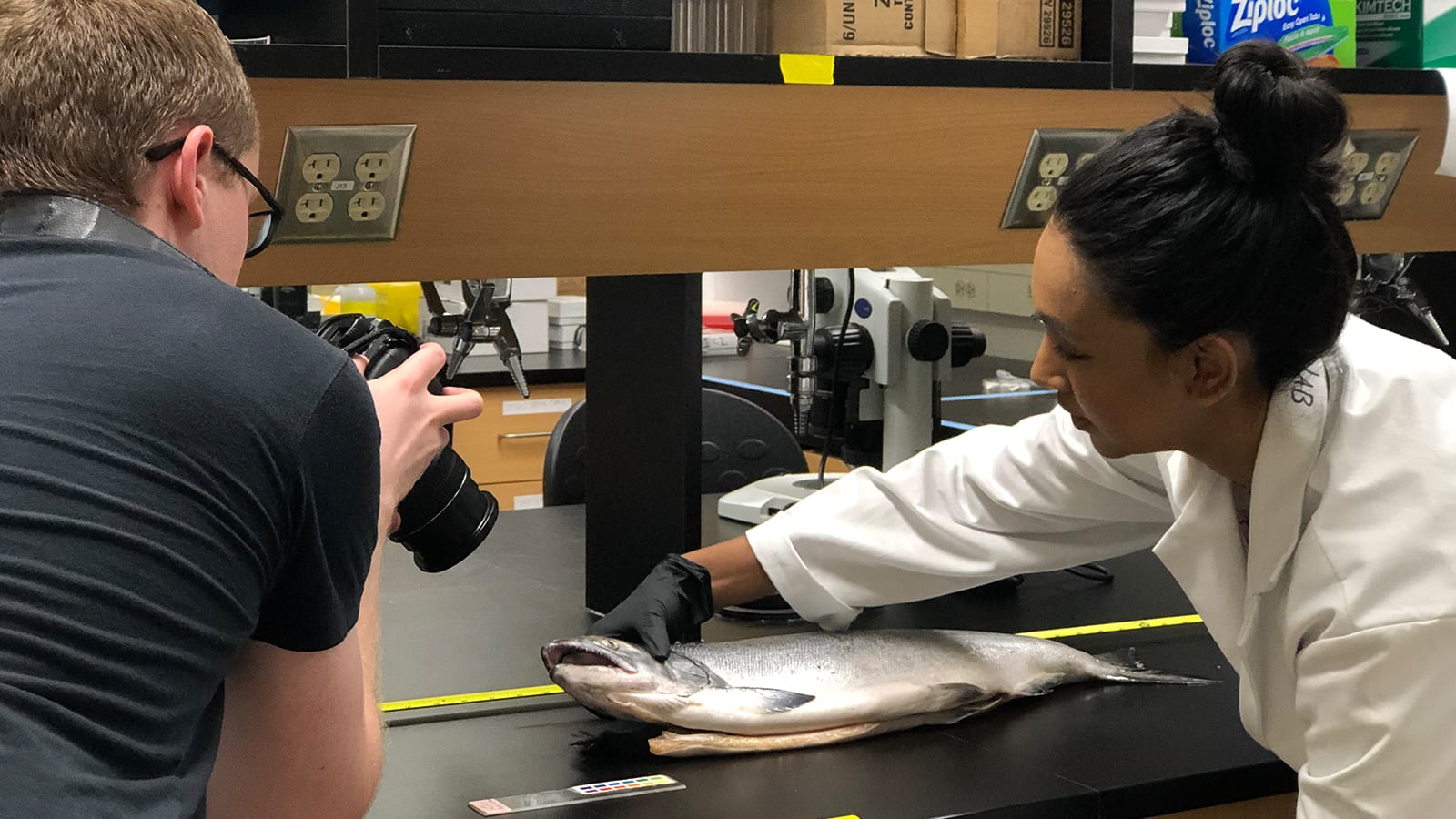 Maleeka Singh
Maleeka's scientific career has been at the intersection of health, environmentalism and food science.
Maleeka is a graduate of the University of Toronto, where she completed a BSc. in Genes, Genetics and Biotechnology, and Sociology; while minoring in English. After graduation, she worked in the health and food industries, which sparked her interest in health, food safety and food integrity.
Maleeka is originally from Brampton, Ontario. During her MSc. in Food Science at the University of Guelph, Maleeka's research focused on validating DNA authentication methods to identify commercial species of fish. Her research aimed to provide a rapid, efficient and cost-effective method, to detect seafood fraud, subsequently reducing its food safety concerns and environmental impact.
Maleeka will begin a PhD. in Food Science, with Dr. Maria Corradini. Her PhD. project will aim to use non-invasive biophysical methods, particularly fluorescence fingerprints, as reporters of food quality and food integrity. "Working with Dr. Corradini allows me to be on the front line of cutting-edge research in the food sector."
"My project will use data on various aspects of food integrity to characterize deteriorative processes. This will aid to improve transparency in the food supply chain and ensure safe, high quality food for consumers."
Maleeka hopes to pursue a career in research and development, or at a policy-making level upon the completion of her degree.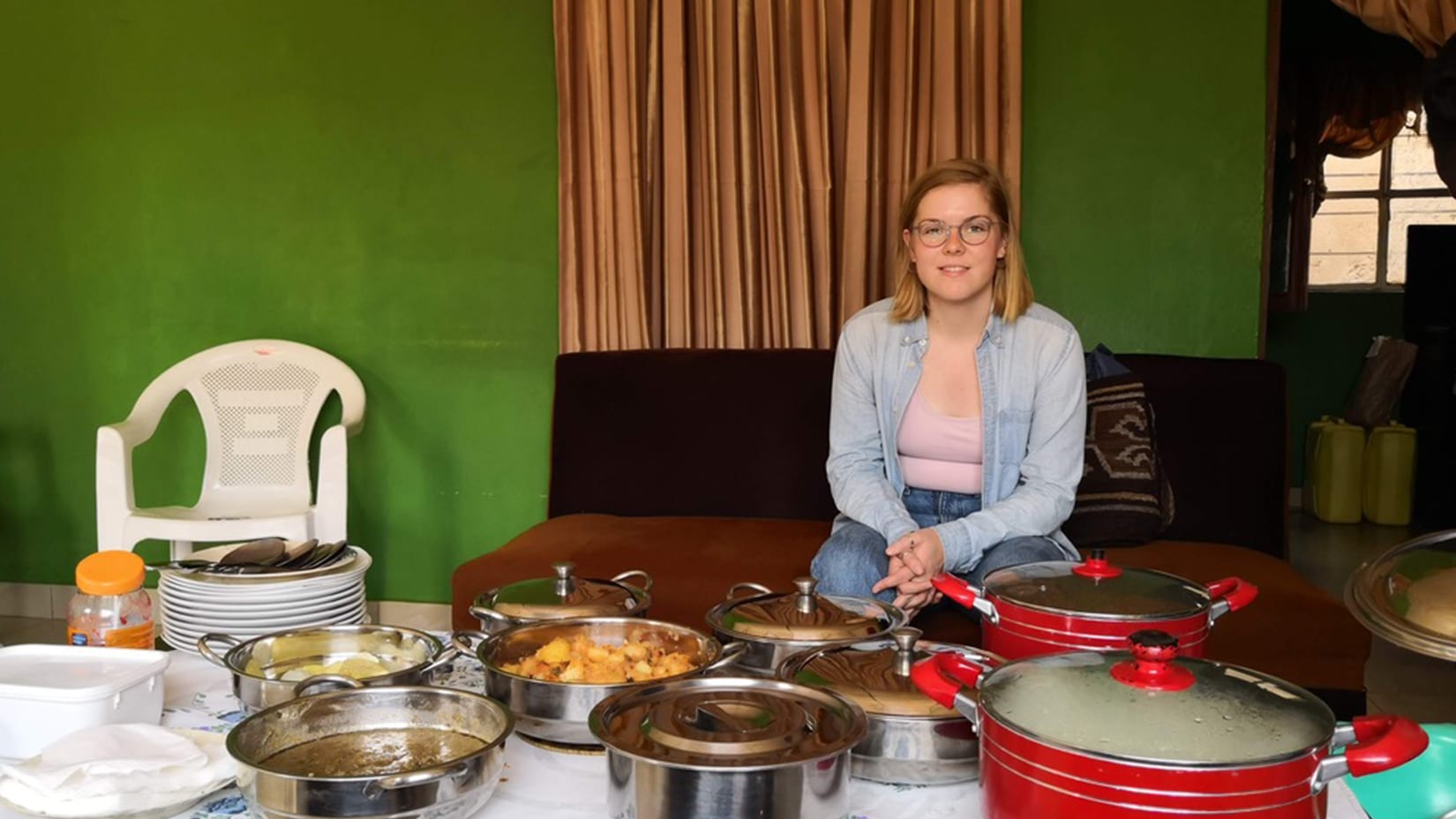 Regan Zink
Regan will be completing an MSc in Rural Planning and Development with a specialization in One Health under the supervision of Dr. Silvia Sarapura and Dr. Wayne Caldwell.
Regan's research will investigate how knowledge is created, captured, and used in Andean foodsheds. Her work is in collaboration with the International Potato Centre, located in Lima, and special focus will be given to the relationship between the scientific community and local and traditional knowledge systems.
Regan is interested in the natural environment and the ways human activity is able to harness, manage and respect the ecosystem services it provides. She is hopeful that results will be used to better understand how different perspectives can help foster innovation for smallholder farmers and facilitate space for smallholder farmers to promote sustainable, nutritious and culturally appropriate foods.
Prior to studying at University of Guelph, Regan completed a Bachelors of Environmental Studies, Honours Planning with an Urban Design Specialization at the University of Waterloo. During her program she completed courses in Rome and Amman as well as a term at Lund University in Sweden.