Lessons for the Food System: Experts reflect on the pandemic's impact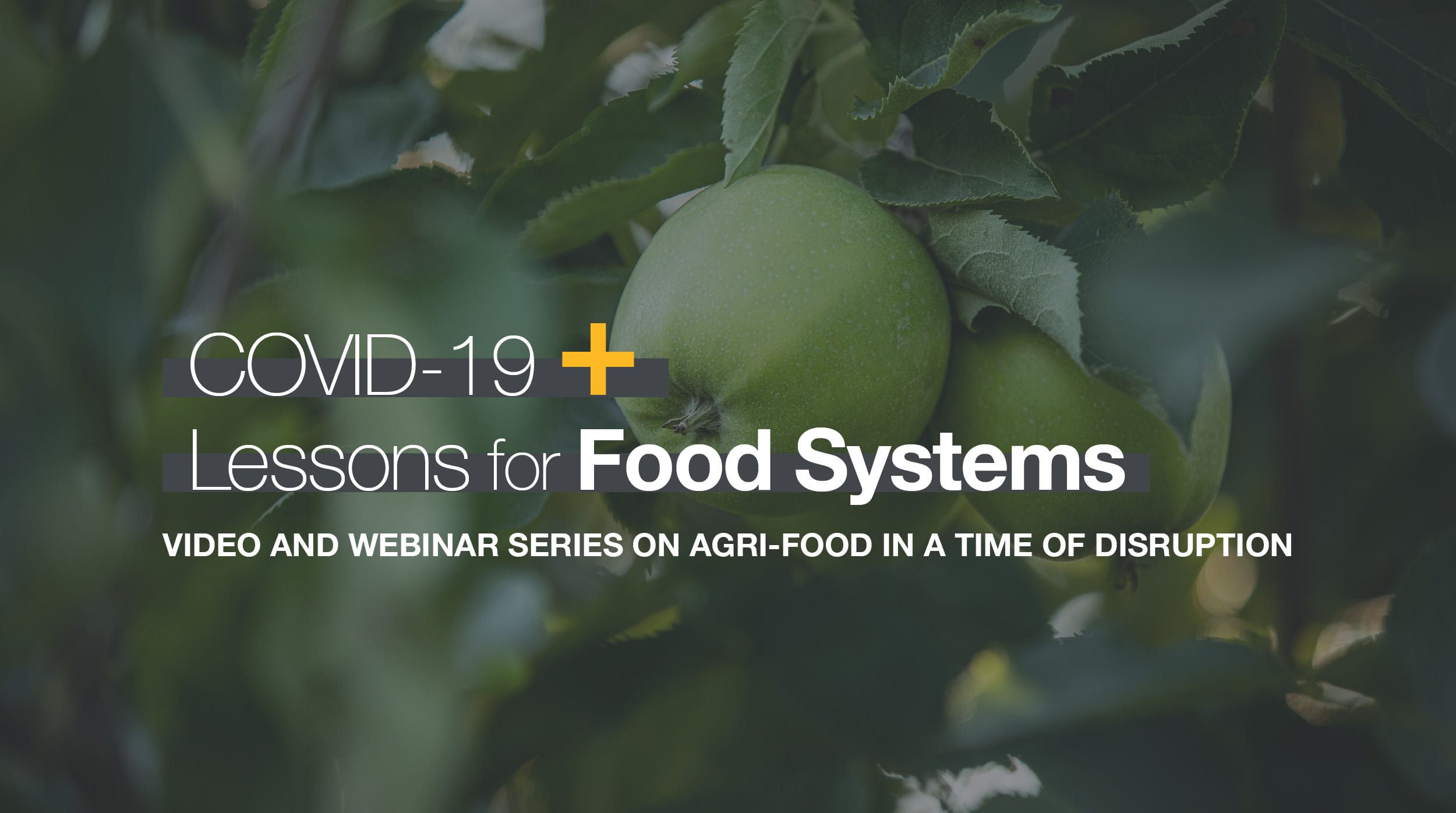 Four University of Guelph experts weighed in on how the Canadian food system has been shaped by the COVID-19 pandemic and the lessons actors in the food system can take away from these experiences.
Exercising safe food handling practices
Since the beginning of the pandemic, there has been ongoing conversation on the virus, particularly its ability to survive on food and surfaces. While scientists are studying these questions, Dr. Goodridge, the Director at the Canadian Research Institute for Food Safety, highlights that we still need to pay attention to maintaining food safety standards through the pandemic.
Consumption habits have shifted significantly in favour of home prepared meals since mid-March and with this shift, comes new risks. Dr. Goodridge says everyone needs to pay attention to their food safety practices at home. "There's a concern because people may not have enough storage space in their refrigerators, for example, to store the food properly, and that could actually lead indirectly to people becoming sick with foodborne illnesses". We are seeing panic practices, like washing foods with soap before consumption or storing food in the garage in attempt to kill the virus, that are posing as health and safety risks, says Dr.Goodridge. While responding to new concerns brought about by COVID-19, it important that we protect ourselves against food borne pathogens by exercising safe food handling practices.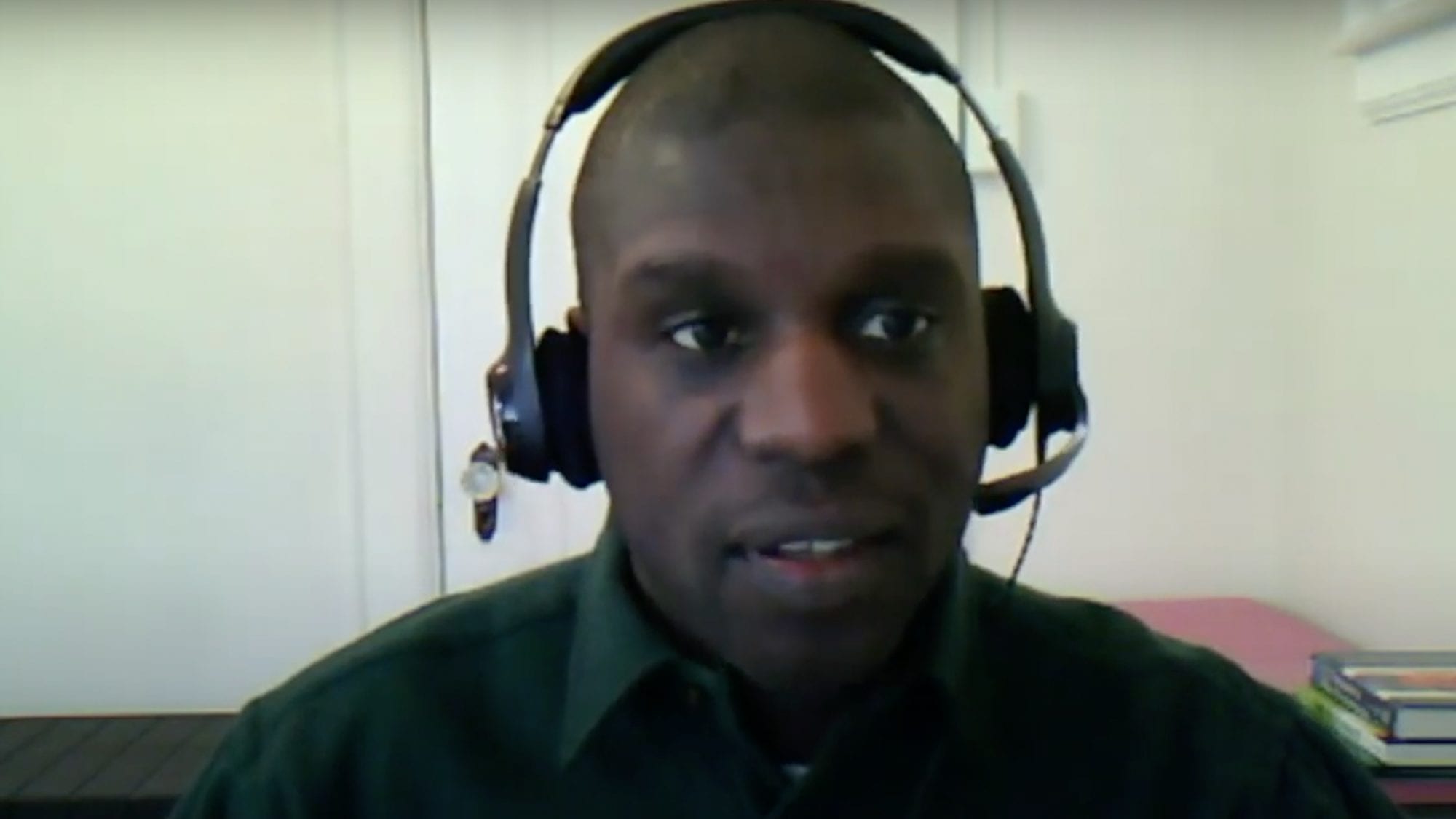 Equipping our nation with the skills and resources to feed families
Since that fateful day in mid-March when restaurants, schools, and businesses shut their doors for the foreseeable future, much learning has taken place. "This pandemic has highlighted the need to make sure all Canadians have the skills and resources needed to prepare healthy meals," says Dr. Jess Haines, the co-lead of the Guelph Family Heath Study and a professor in the family department at the University of Guelph. "The COVID-19 outbreak has really reinforced the fact that emergency food systems like food banks are not a solution for addressing food insecurity". Haines proposes that a basic income approach would ensure that all Canadians survive system shocks without the need for new reactive programs from federal and provincial governments. A universal income structure not only protects against pandemics, but also major weather events and economic downturns, says Haines.
Haines suggests that a national school food and nutrition program would not just provide meals for students when they return to school, but also ensure that students develop food skills to support healthy eating for life even through major disruptive events. A national food and nutrition program also address gaps in food safety knowledge, to Dr. Goodridge's point.
Economies & the Entrepreneurial Spirit
Dana McCauley of New Venture Creation in the Research Innovation Office of the University of Guelph, speculates that in the coming months we're going to see a lot of interesting changes in how businesses market themselves, including a wave of entrepreneurial spirit as people innovate new ways to run their businesses and start-ups from home. A window of opportunity presents itself to businesses who can provide products and services that satisfy the shift we are seeing in consumer's priorities, including safety assurances.
"As for product developers who have been creating premium products with specialty ingredients and specialty technologies that have been utilized to create some of these innovative new plant-based products, I think that we're already seeing this return to basics and to people wanting to — and needing to — find affordable foods that will have broad appeal in their families" says McCauley
In the manufacturing and processing industries McCauley anticipates a shift in investment trends in favor of automated technologies, as the cost of physical labour increases in response to the heightened risk associated with working. "The cost of wages versus the cost of that capital investment often made, it more desirable to have inexpensive labor doing handwork versus technology but I think [now] we will see a lot more systems that rely on robots and machines versus people," concludes McCauley.
Finding the system's pinch points
We are continuing to see our systems catch up after the initial shock and food shortage scares brought about by the pandemic, "that while the system bent, it didn't break" says Mike von Massow, associate professor in the department of Food, Agricultural and Resource Economics.
We saw what von Massow calls, short-term phenomena, such as dumping of milk in Canada and plowing down of produce in Florida, as the food system reallocates some of this supply to different customers and to different processors. "It's much easier to ramp down when supply goes away than it is to ramp up when demand goes up", says von Massow". We are discovering pinch points in the food system, that is inefficiencies that result too much or too little product available for the shelves. Processing is really one of those pinch points, observes von Massow. When the pandemic broke, there was a drop-off in demand from the food service industry, where food is typically purchased in bulk. In order for distributers to reallocate food to grocery stores in response to the shift in demand, processors have to find new methods to package items for household consumption; for example, a carton of eggs rather than a box of 15 dozen.
Something that we that we need to think about is how we can reduce these risks going forward, says Massow. "After we get through this, and we will get through this, we have an opportunity to look back and say, 'where were there bumps in the road?'" and spin a mass disruption into a learning experience."